Herzlich Willkommen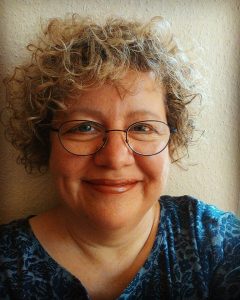 Ich bin Carola Wolff, Autorin, und ich liebe Bücher und alles, was man mit ihnen anstellen kann: lesen, selber schreiben, vorlesen, zuhören.
Das habe ich meinen Eltern zu verdanken. Sie haben viel und gerne vorgelesen, und meine erste Leidenschaft waren die kleinen Pixie Bücher, dicht gefolgt von Astrid Lindgrens wunderbaren Kinderbüchern.
Wie schon Lewis Carroll (Autor von Alice im Wunderland) sagte:
"You can never get a cup of tea large enough or a book long enough to suit me."
Ich lese immer noch so gut wie alles, und ich schreibe jetzt auch so gut wie alles. Alles was mir einfällt, auffällt, was mich umtreibt, nachdenklich oder glücklich macht. Was mich berührt, belustigt, neugierig macht, meinen Horizont erweitert, mich auf Reisen schickt. Und meine Leser offentlich ebenfalls.
Wer mitreisen möchte, kann z.B. gerne mal in meinen Kurzgeschichten herumstöbern.
Alles was mich motiviert, mich antreibt und mir Spaß macht, ist unter
Inspirationen
versammelt.
Herzlich Willkommen auf meinen Seiten, viel Spaß beim Herumstöbern und vor allem viel Vergnügen beim Lesen.